Female Genital Mutilation conference in Bristol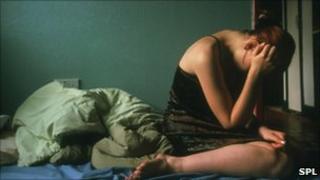 A national conference on Female Genital Mutilation (FGM) has taken place in Bristol.
Integrate Bristol, which organised it, said the young people it works with had requested the conference and helped with its organisation.
The charity was awarded a grant from the Lankelly Chase Foundation to hold the event at the University of Bristol's School of Chemistry.
The conference covered medical, legal and political issues.
Integrate Bristol was formed to help young people arriving in the city from other countries to integrate and adapt.
FGM is carried out in more than 28 countries.
'Massively involved'
Aiding and abetting the crime can lead to 14 years in prison, but there has yet to be a prosecution in the UK.
Conference co-ordinator Oliver Zimmermann said the youngsters were "massively involved" with the organisation and running of the event.
"People are coming from all round the country and some speakers are coming from abroad," he said.
He said the speakers include Linda Weil-Curiel, lawyer and president of the France-based Commission for the Abolition of Sexual Mutilations, and House of Lords member Baroness Verma.
The medical aspect of the conference is aimed at professionals including doctors, nurses and midwives, discussing the complications that FGM can cause, its treatment and child protection issues.
The legal and political aspect is aimed at people including teachers, police officers and policy makers and will discuss any failings in current policies and strategies and plans for the future.
There will also be a discussion allowing young people from different parts of the country to compare policies in other European countries, share knowledge and take part in writing and other creative work.