Queen's Birthday Honours list for Bristol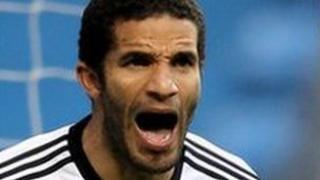 A goalkeeper, a playgroups founder and a vicar are among those from Bristol honoured in the Queen's Birthday Honours list.
One person in the city has been appointed OBE and six appointed MBEs.
Former Bristol City goalkeeper David James has become an MBE for services to football and charity.
Belle Tutaev, the founder of the Pre-school Learning Alliance, has become an OBE for services to children and families.
Ms Tutaev, who set up a playgroup for her own child in 1961, wrote a letter to the Guardian offering advice and help to anyone wishing to do the same thing.
From this letter the playgroup movement snowballed from one child in 1961 to approximately 390,000 in 1976, and in 1962 the Pre-school Playgroups Association (PPA) now known as the The Pre-school Learning Alliance was formed.
MBE recipients include Irene Elizabeth Cross, county vice-president for Bristol and South Gloucestershire Girl Guides, for services to young people and The Reverend Cyril Handel Grant for services to the Samaritans in Bristol.
David Richardson, physics teacher at Clifton College, was made an MBE for services to science education in Africa.
Others being appointed MBEs include Frederick Clifford Blampied, campaigner for the Inland Waterways Association for services to the inland waterways; David William Marsh for services to the surveying profession and to the community in Bristol and John Wood, special constable with the Avon and Somerset Constabulary, for services to policing.