Extra infant places created for Bristol pupils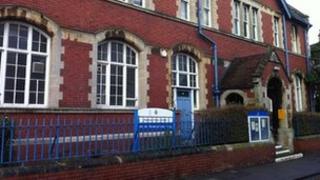 More than 200 extra primary school places are to be created in Bristol in a building currently used by police.
A spokeswoman for the Liberal Democrat-controlled city council said the Lower Redland Road site would become part of the nearby St John's Primary.
Once building work is completed, the school plans to use the location for its infant classes - three reception classes and five Key Stage One classes.
Avon and Somerset Police said it was "no longer fit for policing purposes".
Councillor Clare Campion-Smith from Bristol City Council said the negotiations to buy the building had been finalised and the site bought.
"Providing school places close to people's home remains a priority for the council," she said.
Traffic worries
"We are continuing to explore opportunities to enable schools across the city to expand and meet the demand for places."
People living nearby have raised concerns about the impact of increasing the size of the school on traffic and parking in the area.
But Ms Campion-Smith said with more people living close to the school they would be able to walk and the move could in the longer term reduce congestion.
Avon and Somerset Police said it was having to manage significant budget cuts but insisted policing in the Clifton and Redland area would not be compromised.
"Redland Police Station currently only houses a few officers... [who] will be moved to nearby locations, while the 24-hour response policing will continue to be provided.
"The police service is committed to retaining its neighbourhood teams and will continue to actively explore options in the future to develop local policing bases in some form," a force spokesman added.