Legal bid over Ashton Vale town green may take a month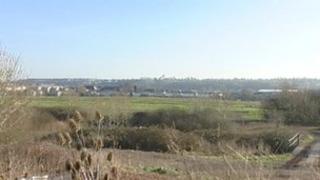 A legal row which could decide the future of a 30,000-seater football stadium in Bristol could take up to a month to sort out.
Protesters want Ashton Vale made into a town green, but Bristol City Football Club wants to build on the land.
On Monday, a claimant behind a judicial review stood aside, but lawyers said they wanted to appoint a substitute.
A High Court judge will have the final say in the next month on whether a change in claimant would be allowed.
In a letter to the High Court the protester behind the judicial review said he wanted to withdraw his challenge.
The letter also said he did not want a substitute claimant to take his place.
The council said the case had been "discontinued" while the football club said the "review is at an end".
But lawyers acting for Ashton Vale protesters said the "notices are invalid and do not reflect the instructions of the claimant", adding that he did not remember signing the document.
The legal challenge surrounds land in the south of the city that Bristol City Football Club wants to build a 30,000-seater stadium on.
It was originally granted planning permission in 2009, before an independent inquiry said the land should be made a town green.
Then, last year, a Bristol City Council committee said only half the land could be a town green with the other half to be used for the football stadium.
Council deputy leader Simon Cook has now claimed the issue was "finished".
"As I understand it, the court has informed the council that there won't be the possibility of a substitution on this matter and that the applicant has personally withdrawn the judicial review," he said.