Bristol council boss Jan Ormondroyd 'should take pay cut'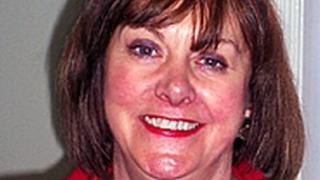 A group demanding a £40k cut in the salary of Bristol City Council's chief executive have held a day of action.
Members of the Taxpayers Alliance, which lobbies for lower taxes, gathered signatures for a petition on the streets of the city.
They want Jan Ormondroyd's basic pay to be cut from £190,000 to £150,000 to "bring it in line" with similar posts .
A spokesperson for the city council said the wage "mirrored" that of other large city local authorities in the UK.
The Taxpayers Alliance said a reduction would bring it in line with a voluntary reduction to the salary of her opposite number in Bath and North East Somerset.
'Tough times'
Spokesman Tim Newark said most people they approached were "surprised and shocked" by how much the council leader received.
"It's tough times and the council is needing to cut its front-line services. I feel at the very least the council boss should share in that," he said.
A spokesperson for the city council said it was "important to recognise the scale and complexity of the role of chief executive of a large urban authority".
"Large savings have been made at senior management level within the council," they said.
"Two senior director posts have been abolished, bringing savings of £250,000, on top of similar savings made in 2010, and £1m saved a year since 2008 following senior management restructuring.
"The pay for our chief executive mirrors, or in some cases is less than, other large city local authority counterparts across the country," he said.