Whiteladies Picture House cinema memories sought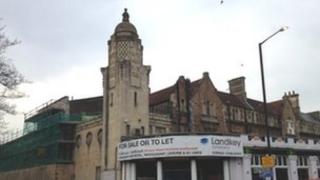 Campaigners who want to reopen the derelict Whiteladies Picture House in Bristol are asking for people to share their memories of the cinema.
A drop-in session is due to take place outside the Grade II-listed building in Whiteladies Road, Clifton later.
Film enthusiast Alan Mandel-Butler, who wants to restore the venue, said he wanted "to give the building back to the community".
The cinema, formerly owned by Odeon, showed its last film in November 2001.
Along with David Fells, Mr Mandel-Butler is in talks with developers and financiers about reopening the cinema, which was built in 1921.
"It is obvious from our many meetings with Bristolians that everyone has a story to tell about the Picture House and we wish to hear them all," he said.
"We wish to restore the building to its former glory and gathering these memories will help us do just that."
Sunday's drop-in session will take place between 09:30 GMT and 16:00 GMT.