Extra £300k to lobby for better Bristol local rail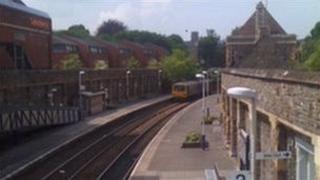 An extra £300,000 is to be spent on lobbying the government for a better suburban rail network in Bristol.
The city council wants to put together an "unstoppable case" for half-hourly trains, including reopening abandoned stations.
Lib Dem Tim Kent, councillor in charge of transport, has commissioned a team to work on the plans.
Last year a bid for £43m to reopen a link between Bristol and Portishead was rejected by the government.
Mr Kent said: "They're going to build up the business case, they're going to build up the facts, we're going to take that to the Department for Transport and Network Rail.
"We're going to say look, we do deserve more rail services here, we do want to reopen these stations and we do want to reopen abandoned train and track lines and get trains back on the Portishead line and the Henbury loop."