Hydroelectric plant plan for Bristol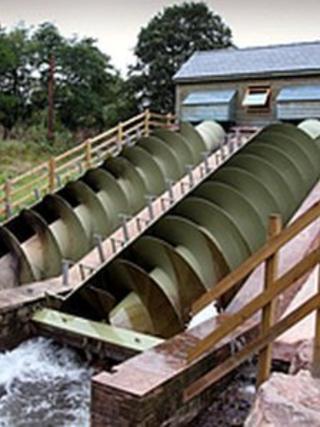 Plans for a hydroelectric plant to power dozens of homes in Bristol are being drawn up.
Bristol City Council is looking to install "relatively small" turbines on the River Avon. One of the locations being considered is between the city centre and Hanham Lock.
Final proposals are expected in the spring and, if approved, the plant could be up and running within a year.
Councillor Neil Harrison said there would be no changes to the river.
Mr Harrison, the assistant executive member for sustainability, said: "What we're looking at, at the moment, are Archimedes Screw type turbines so they're relatively small.
"There'll be no changes to the river at all - it's simply using the flow of the water that's already there.
"The key thing is that there have been some really big advances in recent years about doing this sort of thing without harming the fish - so the whole idea here is to try and find an option that doesn't impact on the wildlife as well."
The development has been inspired by a similar scheme being set up by Cardiff City Council on the River Taff at Radyr Weir.
Liberal Democrat-run Bristol council has already announced it is looking to create 1,500 jobs by setting up its own energy company.
The authority won £2.5m of funding from the European Investment Bank to develop a scheme to install thousands of renewable energy systems like solar panels on public buildings as well as on the roofs of Bristol homes.