Bristol Paralympian to be Olympic torchbearer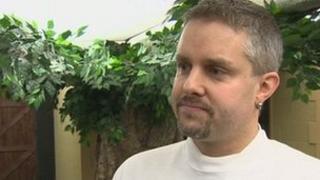 A former Paralympic Games competitor from Bristol has been offered a place as a torchbearer for the London 2012 Olympics.
Andrew Townsend, 39, competed in Barcelona in 1992 as a member of the Great Britain volleyball squad.
He said he was "amazed and privileged" to have been offered a place.
Mr Townsend, who manages Lifeskills, a charity which helps children and adults with learning difficulties, was nominated by his parents.
"Not only is it a once in a lifetime experience but it will be so exciting not just for me but for my family, friends and everybody involved with Lifeskills as well," he said.
More than 6,000 people have been chosen nationally.
The relay will start on 19 May and will see about 110 people carry the torch each day before it reaches the Olympic Stadium in Stratford in time for the opening ceremony of the games on 27 July.