Bristol RBS site to close with loss of hundreds of jobs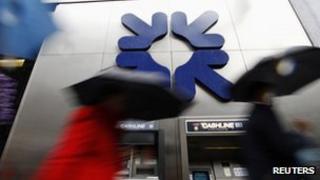 Hundreds of jobs are to be lost as the Royal Bank of Scotland (RBS) closes a site in Bristol.
The bank has confirmed 330 jobs are to go. Earlier Unite union said the figure was closer to 440.
RBS said the cuts were part of 3,000 job losses announced last year and that it would do all it could to "offer redeployment opportunities".
Unite urged the RBS to reconsider the closure, warning that it would "devastate" the local area.
A higher number of job losses was given by the union as it said that permanent staff anticipating the closure had already left to be replaced by agency staff.
David Fleming, from the union, said: "Unite has expressed to the Royal Bank of Scotland its frustration about the bank's decision to close its site in Bristol and also make another 440 staff cuts from its customer support operations.
"The Aztec West site is the second site closure announced by RBS in the South West, as the Plymouth site is also closing."
A spokesman for RBS, which is is more than 80% owned by the taxpayer, said: "We identified the sites that would close over the next two years and committed to giving our employees 12 months' notice of the closures.
"We will do all we can to support our employees, offer redeployment opportunities wherever possible and to keep compulsory redundancies to an absolute minimum.
"Having to cut jobs is the most difficult part of our work to rebuild RBS."
The job losses were announced just hours before Chancellor George Osborne presented the Government's Autumn Statement to Parliament.
Members of staff were advised that the site closure would take place by the end of December 2012.