Prince Charles makes donation to Great Western Air Ambulance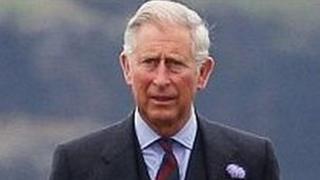 Prince Charles has made a donation to the Great Western Air Ambulance.
The Duke of Cornwall's Benevolent Fund Committee gave the money to help keep the community-funded helicopter in the air last month.
A charity spokesman said it saw the gift as recognition of the vital work it does in the region, and the value the prince puts on its future.
The helicopter's coverage area includes Highgrove House in Gloucestershire, one of the prince's official residences.
The charity would not reveal the amount of the donation but its chief executive, John Christensen, said it needed to raise £1.3m per year to keep the helicopter flying.
The charity flies more than 1,200 missions a year in the Bristol, Bath, Gloucestershire and North Somerset areas.