North Somerset Council Youth Service cuts debated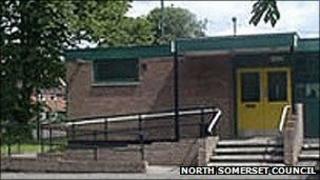 Plans to cut £625,359 from North Somerset's youth service over the next two years and axe all 22 youth worker posts, are to be debated later.
The Conservative-run administration says it needs to make overall budget savings of £47.3m by 2015.
Cabinet member Jeremy Blatchford said 90% of the youth services were not well-used and the council should focus on helping vulnerable families.
The opposition believes the cuts could adversely affect disadvantaged groups.
'Class barriers'
The proposal is to cut £410,000 over 2012-13 and £210,000 over 2013-14.
Independents and the Green Party make up the main opposition at the council and will be represented Tom Leimdorfer, Green Party, at the meeting.
He said the youth clubs had played a valuable role in breaking down barriers in the community.
"It has taken years to achieve some degree of dialogue and integration where income and class barriers are being overcome, relationships are mended, problems of bullying and intimidation on school buses are reducing, attitudes are changing," said Mr Leimdorfer.
The council hopes existing youth clubs will be taken over and run by community groups or town councils.
In the past year about £1m has been invested in the Portishead Youth Centre, but is now threatened with closure.
Youth worker, Charlie Lane, said: "I just think everyone would be so disappointed and they are upset there's a chance we could lose it now that we've finally got what we wanted."
After the debate, a public consultation will be held before a final decision is made early next year.