Bristol public to be quizzed over mayoral powers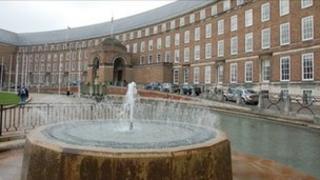 People in Bristol are to be asked what powers they think an elected mayor should have.
A referendum is due to be held next May on whether a mayor should take over the powers of the Liberal Democrat-controlled council's cabinet.
The government wants the mayor's remit to match local circumstances rather than a "one-size-fits-all" approach.
It will ask whether a Bristol mayor should have any extra powers. The consultation runs until January.
Elected mayors are responsible for the day-to-day running of local services and serve for four years.
They provide political leadership to the council and the community and carry out the local authority's policies.