Tabak's ex-partner 'extends sorrow' to Jo Yeates' family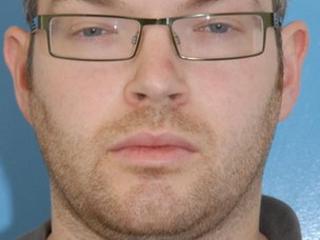 The former girlfriend of murderer Vincent Tabak has extended her "deepest sorrow" to the family of Jo Yeates.
In her only statement, issued to the Sunday Mirror, Tanja Morson, 34, also praised those involved in prosecuting her 33-year-old ex-partner.
"I would like to extend my deepest sorrow and sympathy to the Yeates family for their loss," Ms Morson said.
Tabak was jailed on Friday for at least 20 years for the murder of the 25-year-old Bristol landscape architect.
'Guardian angel'
"I am thankful to the judge, the jury, the barristers and solicitors for all their ongoing attention and professionalism," Ms Morson said in the statement.
Her father, Geoffrey, who lives in Cambridgeshire, told the newspaper that his daughter was still absorbing the verdict.
Mr Morson, 68, a Canadian lawyer, said of Tabak: "He fooled us. He fooled everybody.
"There was a guardian angel for us, but not unfortunately for Joanna."
Miss Yeates, originally from Ampfield, Hampshire, was strangled in her Clifton flat by her next-door neighbour last December.
On Friday, a jury at Bristol Crown Court found Tabak guilty by a majority decision of 10-2 after three days of deliberations.