Tabak 'could serve time' in Netherlands for Jo Yeates murder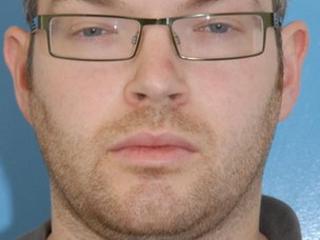 Jo Yeates's killer could serve part of his life sentence in the Netherlands, a leading Bristol lawyer has claimed.
Dutch engineer Vincent Tabak, 33, was sentenced on Friday to a minimum of 20 years in jail for the murder of the 25-year-old Bristol landscape architect.
Lawyer Andrew Gregg said treaties were in place so prisoners could serve some of their sentence in their own country.
A Minister of Justice spokeswoman said it would not comment on an individual prisoner's circumstances.
Mr Gregg, a past chairman of the Bristol Law Society, said a treaty exists between Britain and the Netherlands which could mean Tabak will be moved to a jail there.
"Whether that happens is a matter for the authorities," he told the BBC.
On Friday, the jury found Tabak guilty by a majority decision of 10-2 after three days of deliberations.
After the case, it emerged he kept internet pornography depicting violence against women.
On computers recovered from his flat, police found images of men with their hands around women's necks during sex and photos of women tied up in car boots.
During the trial, Nigel Lickley QC told Bristol Crown Court it was necessary for Tabak to be questioned about the matters, but spoke cryptically in order not to reveal the full details.
Mr Gregg, from Bristol-based Gregg Latchams, said many of his colleagues felt the judge should have allowed the jury to hear this evidence.
"[But] Mr Justice Field is a very wise man and he did not want to in any way prejudice what had been a very long and difficult inquiry with an enormous high profile both in Bristol and nationally," he said.
"He decided to keep it out, notwithstanding two applications by the prosecution to allow it in."
Speaking outside Bristol Crown Court after Tabak was sentenced, Ann Reddrop, of the Crown Prosecution Service, said there were "other matters" he would be questioned about at a later date.
Avon and Somerset Police have refused to give any more information on what Tabak might be questioned about.