Oldbury Power Station to stop generating electricity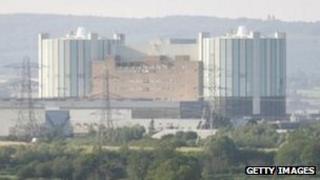 Oldbury Power Station will stop generating electricity from February, operator Magnox has announced.
It had been hoped that Reactor 1, which has been generating power for 44 years, would continue to operate until the end of 2012 but it will now close earlier.
Magnox and the Nuclear Decommissioning Authority, which owns the site, made the decision that further operation was no longer economically viable.
Reactor 2 was closed in June after 43 years of operation.
The site, which was originally scheduled to close in 2008, will move through a transition period before decommissioning begins.
Phil Sprague, site director, said: "Oldbury has provided the UK with a vital source of power for over four decades, something that everyone who has worked at the site, past and present, should be very proud of."
There are 450 people working at Oldbury which is not due to change in the short term because work will continue on site until 2014.