'Record' assets seized by Avon and Somerset Police and CPS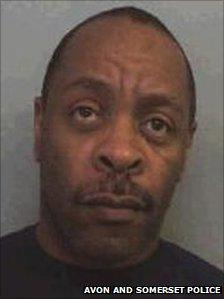 Confiscation orders totalling a "record" £3.1m have been made in Bristol, South Gloucestershire and Somerset since April.
Police and the Crown Prosecution Service (CPS) have confiscated proceeds of crime from people including drug dealers, fraudsters and burglars.
Last month, orders were made to seize £1m each from drug dealers James Waithe and Craig Rodel in Bristol.
Figures show that almost £10m has been seized in the last four years.
Waithe, who represented Barbados in judo at the Seoul Olympics in 1988, and Rodel are both serving prison sentences for their involvement in the supply of Class A drugs.
A judge sitting at Bristol Crown Court found that both men had benefited from crime by about £35m.
They face additional prison sentences if they fail to pay the money within six months.
Figures show that from April 2010 to March 2011, 158 confiscation orders were made to a value of £2.4m
From April 2009 to March 2010, there were 132 confiscation orders totalling £838,203.
And from April 2008 to March 2009, there were 136 confiscation orders totalling £2.2m.
Vicky Cook, deputy chief prosecutor for the CPS in the South West, said any benefit gained from criminal activity could be the subject of a confiscation order.
She added: "Of course there is a lengthy process the court goes through to ensure that assets are looked at carefully and the defendant obviously needs to live but ultimately, anything that has been gained can be put before the court to be confiscated.
"Cash, boats, houses, pets can be very expensive. They're all assets we'll look to confiscate."
Related Internet Links
The BBC is not responsible for the content of external sites.