Couple 'battered man to death' in Bristol squat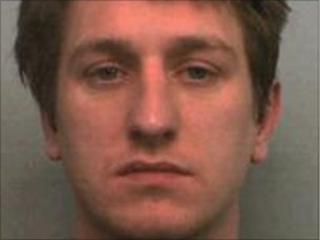 A Polish couple battered a man to death as he lay sleeping in a squat in Bristol, a jury has been told.
Bristol Crown Court heard Karol Krawczyk, 31, was repeatedly hit over the head with a blunt instrument at the Red House in December.
Mariusz Trybus, 34 and his girlfriend Edyta Baranska, of the Red House in Frogmore Street, deny murdering him.
It is alleged they killed Mr Krawczyk after a bout of drinking and shoplifting turned violent.
Mr Krawczyk, from Poland, was found dead on 12 December. It is thought he died the previous day, the jury heard.
The court was told that Mr Trybus and Ms Baranska were captured on CCTV trying to steal wine from a Tesco shop on the morning of the attack.
They were later spotted staggering back to their squat, opposite Bristol Ice Rink.
The court heard a group of schoolchildren saw two men having a confrontation in the street, during which Mr Krawczyk allegedly punched Mr Trybus in the eye.
The jury was taken to the scene of Mr Krawczyk's death on Tuesday.
They were told Mr Trybus's palm and fingerprints were found on the wall above Mr Krawczyk's bed.
Mr Krawczyk's blood was also found on his jumper, the court heard.
The trial continues.