South Gloucestershire Council chief takes £8k pay cut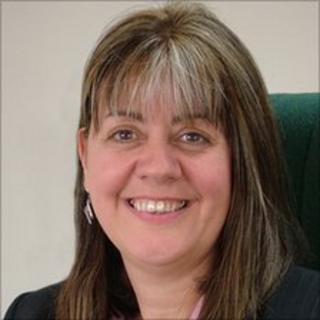 The chief executive of South Gloucestershire Council has voluntarily taken an £8,000 pay cut.
Amanda Deeks now earns £155,000 a year - a 5% reduction in her previous salary.
Communities Secretary Eric Pickles said in 2010 that any council chief executives paid more than £150,000 should take a 5% pay cut.
The government also wants councillors to approve local authority salaries of more than £100,000.
The Localism Bill currently going through Parliament includes plans to require councils and fire and rescue authorities to publish a statement setting out their policy on salaries and bonuses for chief officers which must be approved by all councillors.
Pay freeze
Bristol and Bath and North East Somerset councils said they had slimmed down management rather than reducing salaries.
A Gloucestershire County Council spokeswoman said a pay freeze for senior managers had been in place since start of 2009.
A Somerset County Council spokeswoman said a pay freeze was also in place at the authority and that the chief executive had therefore not taken a pay cut.
Wiltshire Council's chief executive Andrew Kerr decided in May to hand back his £6,000 incremental increase in his £189,000 pay following media coverage and interest in his salary.
Gavin Jones, Swindon Borough Council's chief executive, took a 7% voluntary cut in his pay last July reducing his salary to £165,982.