Thousands avoid speed awareness courses in Avon and Somerset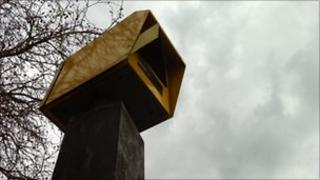 More than 3,500 motorists caught speeding in Avon and Somerset have avoided being sent on education workshops.
The courses for motorists who were caught driving just over the speed limit were axed in March.
But those who opted for the course before it was scrapped will only be given a warning.
The force said 3,596 motorists were sent letters for "breaching lower end speed limits".
Avon and Somerset Police were responding to a Freedom of Information request from the BBC.
The speed awareness courses were given as an option for some drivers rather than be given points on their licences.
The force is currently tendering for another operator to take over the workshops.
"Some motorists who are eligible will be sent a letter reminding them of their responsibilities to drive within the speed limit and ensure our roads are as safe as possible," the police said.
Fixed cameras were turned off in March after road safety budget cuts led to funding being withdrawn from the partnership.
Avon and Somerset Police now uses a team of mobile camera vans.