Bristol babies heart scandal mother wants cardiac audits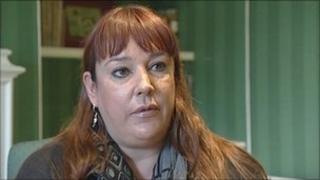 A mother who lost her child in the Bristol heart scandal has said babies are at risk because of a lack of real-time monitoring of results.
Marie Edwards believes cardiac units should be carrying out better audits so high death rates are spotted earlier.
Results are currently submitted yearly with audits taking another year.
Leslie Hamilton, who is part of a national steering group looking at increasing the rate of audits, said the situation was "unacceptable".
"We want data collected more timely so it will be as up to date as possible," he said.
"That means looking at the results as they actually happen on a week-by-week basis."
Ms Edwards, who lives in Sherborne, Dorset, lost her daughter Jazmine in June 1993.
She said real time results would provide a "safety net" at hospitals.
"It's a warning signal to say we will stop operating at this hospital until we've found out exactly what's caused the deaths."
A 2003 report concluded that between 30 and 35 children who underwent heart surgery at the Bristol Royal Infirmary between 1991 and 1995 died unnecessarily as a result of sub-standard care.