Bristol council pay-out ordered over 'poor' care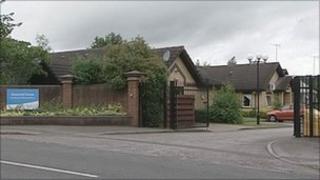 Bristol City Council has been ordered to pay compensation to an elderly woman who was left in soiled bed sheets at a care home.
Iris Shipway, 85, was a resident at BUPA's Amerind Grove Nursing Home in Ashton in 2008.
A report from the local government ombudsman (LGO) found the council - which partly funded her placement - had failed to monitor the care being given.
The authority said it accepted the findings and apologised to the family.
It was ordered to pay £6,000 and cover the cost of moving Mrs Shipway - who suffers from dementia - to another home.
Complaints were initially made to the city council and BUPA by Mrs Shipway's son Ray, after his mother was found lying in a soiled bed.
Bleeding legs
"She'd also been so distressed that she'd been scratching her legs and [they] were bleeding," he said.
"It looked as though she'd been there for some time and she was obviously distressed, even though because of the dementia she couldn't actually communicate it well."
Unhappy with the council's response to his concerns, Mr Shipway contacted the LGO.
A report by Dr Jane Martin said the authority had "failed to monitor whether the placement was meeting [Mrs Shipway's] needs".
"I find this particularly troubling in view of the number of serious safeguarding alerts the council was receiving throughout the time she was a resident," she said.
"Had more robust action been taken by the council, then the poor standard of care and treatment she received may have been detected far sooner."
The council has now changed its procedures and apologised to the family.
Alison Comeley, strategic director for health and social care, said: "We accept the ombudsman's report and the recommendations in full, and do apologise unreservedly.
"In terms of learning lessons from the events of 2009 and before, we have made sure that we've put processes and procedures in place that can give people hopefully more confidence in the care system."
A statement from BUPA admitted that the standard of care Mrs Shipway received was "completely unacceptable" and also issued an apology.
"A new team has been recruited, including a highly experienced home manager," the statement said.
"We are committed to providing comprehensive training to all staff at the home."