Bristol night buses face axe in cuts plan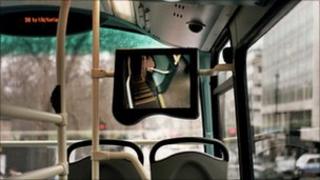 Evening bus services in Bristol could run hourly with night buses scrapped entirely under proposals to cut £2m from the transport budget.
Bristol City Council has already revealed that the commuter ferry service may lose it subsidy and park and ride fares may increase.
More than 1,500 people replied to a survey which ran from March to May.
Any final decisions over the transport budget are due to be made at a cabinet meeting on 9 June.
Other proposals made by the council include subsidies for Bank Holiday services being scrapped.
The council has also been talking to the taxi association about laying on shared cabs on set routes with fixed fares as an alternative to night buses.
Fares fear
Councillor Tim Kent, who is in charge of transport at the Liberal Democrat-controlled authority, said the move would save money.
"These proposals would provide the savings and keep the increased costs within budget.
"It's nowhere near as bad as some are fearing," he claimed.
Mr Kent denied accusations that the move would lead to increased fares on buses in the city.
"I spoke with their managing director [of First Bus] last night and he was saying that he understood our position, that they did want to work with us and First is looking at its fare structure.
"If anything they are looking at reducing fares, rather than increase fares in Bristol."
In November 2010, contracts to run 60 subsidised services were put out to tender.
The council said at the time that it hoped increased competition for incumbent operator First would help to lower fares.
But no other major operator tabled a serious bid.