Motorists in Avon and Somerset dodge speeding courses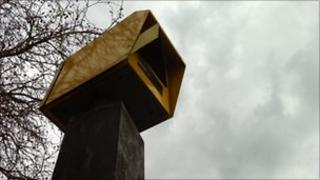 Some drivers who were caught speeding in Avon and Somerset will be given warning letters rather than being sent on educational workshops.
The courses for motorists who were caught driving just over the speed limit were axed in March.
But those who opted for the course before it was scrapped will only be given a warning.
Avon and Somerset Police said in the interim motorists would be sent letters warning them about their driving.
"If appropriate, other sanctions can and will be used," a statement from Avon and Somerset Police added.
The speed awareness courses were given as an option for some drivers rather than be given points on their licence.
The force is currently tendering for another operator to take over the workshops.
'Unreasonable to prosecute'
The letter from the police to one motorist said they were unable to send him on an educational workshop.
"Unfortunately the service provider who delivered the speed choice programme ceased operation on 31 March," the letter said.
"The option to provide an educational workshop is not currently available.
"So in light of this, it has been decided that in your case it would now be unreasonable to prosecute you in court for the offence for which you were detected."
Ellen Booth, from road safety campaign group Brake, said the education programmes were something they supported.
"It's really disappointing because it's a missed opportunity - these are really important courses," she said.
Fixed cameras were turned off in March after road safety budget cuts led to funding being withdrawn from the partnership.
Avon and Somerset Police now uses a team of mobile camera vans.