E. coli scare closes Redfield Edge Primary School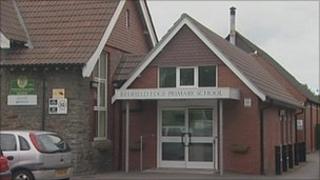 A school near Bristol has been closed until further notice following a "probable" outbreak of E. coli.
Two pupils from Redfield Edge Primary School are being treated in hospital while a third is recovering at home.
The school earlier closed its reception and year one classes until further notice, as a precaution.
But the Health Protection Agency (HPA) has now said the infection seems to have started spreading among older children.
The HPA spokesman said parents of 28 children have reported youngsters with upset stomachs and diarrhoea, with some experiencing more "severe symptoms".
He said initial test results indicated the three children had "probable" E. coli O157.
'Potentially disruptive'
All the affected children are being tested, he said, adding experts were trying to establish the cause of the illness.
Dr David Hunt, from the Health Protection Unit, said of the closure: "We and the school appreciate that this is a potentially disruptive step for parents, but it is precautionary and taken fully with the interests of the children in mind.
"E. coli O157 can cause serious complications in younger children, and we wish to limit the spread of infection as quickly and effectively as possible.
"The incident team's investigations are ongoing. There are no indications that the illness is due to food served at the school.
"It may have come from outside the school and we are keeping an open mind.
"We know that gastrointestinal bugs can spread quickly in schools, particularly among the younger children, so hand hygiene is very important, both in the school and at home."