Liberal Democrats win Labour backing on Bath council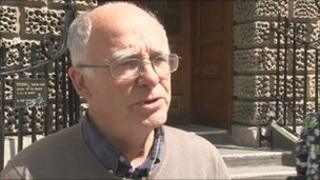 The Liberal Democrats are to run Bath and North East Somerset Council after Labour announced it would support them.
The Lib Dems will form a minority administration, initially for a year, at a council meeting on Thursday.
The party currently has 29 seats on the council, the same number as the Conservatives, with Labour on five.
Conservative leader Francine Haeberling said she was "disappointed" with the Labour group which said it was "acting responsibly".
Labour councillor John Bull said: "We've made it clear to Lib Dem councillors that where we agree with their policies we will support them and where we disagree we will oppose.
"We will be holding the Lib Dems to account and closely scrutinising the impact of their decisions on the people who rightly expect B&NES to serve them."
But Ms Haeberling said she was concerned a plan to improve Keynsham could be scrapped.
"Conservatives will be fighting to see the regeneration of Keynsham town centre go ahead as it is vitally important to economic growth in the town and wider area," she said.