Restraint urged over hose-pipe use in Bristol's gardens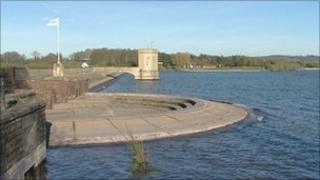 Bristol Water is asking its customers to "think twice" before watering gardens as the firm attempts to meet summer demand.
Water in reservoirs around the city are on averge 10% lower than 12 months ago with Chew Valley lake 20% lower than May 2010.
A statement from the company said it was not considering hosepipe bans and was not short of water.
It added that residents should attempt to limit how often they water gardens.
The cause of the problem was the lowel rainfall level last year.
"This was exceptionally low, the third lowest in the last 100 years with only 1921 and 1933 being lower (both famous drought years)."
Currently the firm is using water from the River Severn to supplement supplies from reservoirs.
Usually the firm's supplies are made up of 50% from reservoirs near Bristol and 50% from the river.
But now they have increased their use of water from the river to 62%.