Final approval for Bristol Free School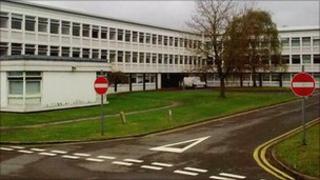 A proposed free school in Bristol has been given final approval by the government to open in September.
The school is likely to open for its first year at office buildings previously used by the Environment Agency on Burghill Road.
The group behind it is then planning on a move to the former St Ursulas school from September 2012.
School chairman Blair King said: "The dream of a secondary school in our community is now a reality."
Free schools are a flagship part of the government's reforms to education in England and allow groups of local parents, teachers or charities to establish their own school.
"This final approval comes at the end of a fast moving couple of weeks for Bristol Free School," Mr King added.
"We have held four prospective parents' evenings and our office has been fielding a stream of enquiries about places for this year and for next.
"Over two thirds of our places are taken for Year 7 in September 2011 so far and we expect to be full."
Head teacher Richard Clutterbuck said he would now be working with Ofsted to appoint the school's teaching staff.