Oldbury power station warned over River Severn oil leak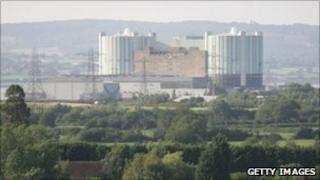 A warning has been issued to Oldbury power station after oil used for cooling leaked into the River Severn.
Managers at the plant near Bristol said the leak on 6 and 7 February had "no measurable environmental impact".
But the Environment Agency said the discharge contravened regulations by "causing polluting matter to enter the Severn estuary".
"The leak was detected by our automatic alarm systems and promptly stopped," a statement from operators Magnox said.
The Environment Agency said it expected "high standards of environmental protection from nuclear operators".
"A warning letter is our lowest formal response to a non-compliance. Improvement actions will be followed up as a part of routine regulation," it said.
"Oldbury has proposed a number of measures that should help mitigate the chances of a further discharge."