Bristol 'to be short of 3,000 primary school spaces'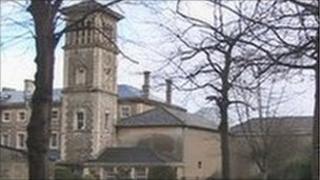 Bristol could be short of about 3,000 primary school places by 2015, figures from the city council show.
In unveiling its new education strategy, the council says it will concentrate on building new schools to meet the demand.
The council says the increase in the school age population is "unprecedented".
It says it will take money from refurbishment programmes to create new classrooms to meet the need.
The council says that the 3,000 place shortfall may be a conservative estimate and if proposed new housing plans all go ahead there could be a shortage of 5,300 places.
Schools in the north and east of the city are particularly hard-pressed.
The short-term solution will be increased class sizes and more temporary classrooms, the council says.
School may re-open
Longer-term plans include building a primary school on the site of the former convent at St Ursula's in Westbury-on-Trym.
The council says it is also considering reopening Fairfield Grammar School in Montpelier as a primary.
Liz Haydon-Turner, of parents' pressure group Bristol Primary Admissions Crisis, said: "It's disappointing that the council still can't seem to accurately predict its primary school-age population."
The city's current primary school age population is 28,500.
Parents waiting to hear about this year's primary school places will find out on 26 April.