Bristol Cars announces 22 staff redundancies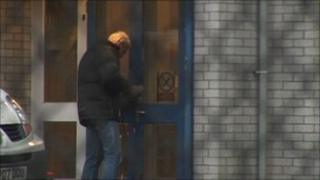 The administrators appointed to try to save Bristol Cars have announced 22 of the firm's 27 members of staff are to be made redundant.
The redundancies include all the staff that work at the firm's manufacturing plant in Bristol.
The company has been hand-building luxury cars in Filton since 1946.
The firm's chairman, Toby Silverton, said: "It has not been possible for the company to continue to trade in its present structure."
He added: "While the decision has been taken regretfully, I am confident that a future for the business will be found."
Tom MacLennan and Trevor Binyon from RSM Tenon were appointed as joint administrators for the company on Thursday.
'Very downhearted'
They urged any parties interested in buying the firm to "make contact as quickly as possible".
Steven Wiltshire, who worked for Bristol Cars for 14 years, said "everyone is very, very downhearted".
"Everybody has been treated very, very badly and we're all shocked and saddened at what has happened to Bristol Cars," he said.
Mike Stokes, who has worked for the firm for 25 years, said he felt "quite dazed" by the news.
"I've got to get on now and find something else I can do which is a bit scary."
Bristol Cars began life as an aeroplane maker - the Bristol Aeroplane Company - but after World War II moved into the luxury, hand-built car market.