Weston paedophile babysitter jailed for 10 years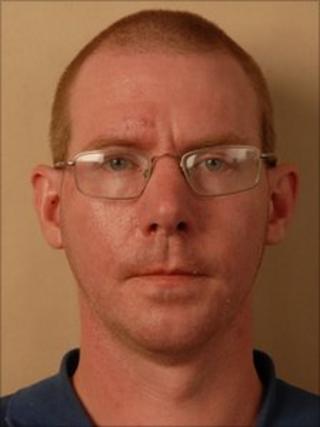 A man who babysat for a family has been jailed for 10 years after admitting a string of sex attacks on young children.
The offences happened when Alan Potbury, 38, befriended a couple and offered to babysit their three young children, Bristol Crown Court heard.
Potbury, of Weston-super-Mare, took pictures and recorded movies of himself abusing a six-year-old girl.
The court heard that two years earlier he had abused another girl, aged six.
Prosecutor James Ward told the court on Wednesday that Potbury's work colleagues recalled lewd comments the delivery driver would make about customers.
"Alan was called 'Al the paedo' at work," Mr Ward said.
The prosecutor told the court that in 1993 Potbury had accepted a police caution for indecently assaulting a teenage girl under the age of 16.
"That caution in 1993 was the start of a period in Mr Potbury's life which culminated in these serious offences," Mr Ward said.
Judge Neil Ford QC, the Recorder of Bristol, told Potbury, who grew up in Newton Abbot, Devon, that his offending was a "flagrant breach of trust".
'Significant ordeal'
He said: "You were a trusted friend of the families of the two girls and the offences you committed were often late at night when you had been left to babysit the children.
"As they are young children it is impossible to assess the damage you have done to their development by your activities.
"It is something they will have to deal with when they have a greater understanding of these matters and that will be a significant ordeal for them."
The judge said he had read statements from the families of the two girls, describing the damage Potbury had done to them.
"They talk of their loss of trust in humanity. They talk of their self-blame - although that's not warranted - and their anger," he said.
"Your behaviour demonstrated you have an attraction to young children, indeed very young children, which you have great difficulty in controlling."
Computers destroyed
The court heard previously that Potbury also began downloading child pornography in 2001 and by his arrest last year had amassed a collection of nearly 200,000 pictures and movies.
His most serious offending began when he became friends in 2004 with his second victim's family.
The abuse came to light in July last year when the girl's mother caught her kissing her younger brother and she said Potbury had shown her how to do it.
When police searched his home in Pelican Close they found his collection of child pornography.
Potbury pleaded guilty at an earlier hearing to 35 charges.
These were seven charges of assault by penetration of a child under 13; five counts of sexual assault; 12 counts of taking an indecent photographs or movies and 11 charges of downloading indecent images and movies.
Potbury was put on the sex offenders register for life and the judge ordered that his computers be forfeited and destroyed.