Gloucestershire swine flu mother 'breathing on own'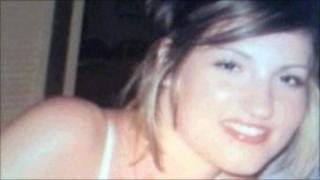 A new mother from Gloucestershire who was put in a coma after she contracted swine flu is now breathing on her own.
Receptionist Leanne Gunnell, 21, became ill when she was six-and-a-half months pregnant.
Doctors put her into a coma to save her unborn child. Baby Faith was delivered by caesarean at 28 weeks weighing 3lb (1.4kg).
Ms Gunnell's mother, Sharon, said Faith was expected to be allowed to leave hospital in a few weeks.
Ms Gunnell is being treated at Gloucestershire Royal Hospital.
She had gone to her doctors with a cold, was told she had a virus and given antibiotics. She was not tested for swine flu.
Four days later her parents took her to see an out-of-hours GP and was given the same diagnosis.
The next day she was taken to hospital coughing up blood and it was feared she had pneumonia.
Doctors found her lungs were badly damaged and there was little chance of her and the baby surviving.
They said the best chance was to put her into a coma and deliver the baby at 28 weeks.
Days after the birth on 30 November Mr and Mrs Gunnell were told their daughter had tested positive for swine flu and initial tests suggested she had suffered brain damage.
Both parents said the treatment their daughter and granddaughter had been receiving at the hospital was first class.
Dr Mike Roberts, acting medical director for NHS Gloucestershire, said: "It is important to stress that a patient's symptoms can change and develop from day to day and so we would want to review in detail what happened on this occasion."