Bristol harbourside apartment block plan is rejected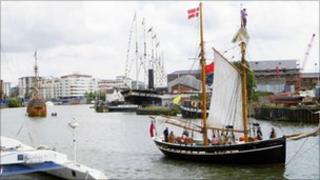 A block of 177 new apartments planned for Bristol's harbourside has been rejected by the city council.
The Bristol Civic Society had objected to the block which would have been built on Millennium Promenade.
John Frenkle, from the society, said the building was too big and would be too overpowering.
The council's development control committee, which met on Wednesday, rejected the scheme saying it did not fit in with the location.