Brown's Folly nature reserve awarded £75,000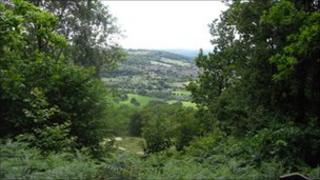 A nature reserve near Bathford in Somerset has been awarded almost £75,000.
Brown's Folly, which lies on the remains of Bath stone quarries, provides a habitat for a range of flora, fauna, and rare bats.
Joe Middleton, from the Avon Wildlife Trust which runs it, said the cash would be spent on infrastructure and community programmes.
He also said night-time access to the car park was being restricted.
"We've put in a car park restrictor to restrict night time access to the car park because we get a few anti-social activities in the reserve," he said.
"We're going to put up some waymark trails and some interpretation boards just to tell people what's so fantastic about Brown's Folly."
The cash came from the Biffaward fund, the Ibstock Cory Environmental Trust, the Big Lottery Fund and a membership appeal.