Contaminated blood compensation 'an insult'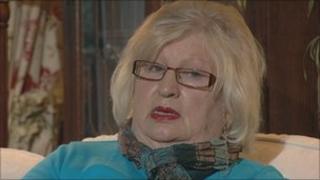 The widow of a man who died after being infected with contaminated blood has described an improved government compensation package as an insult.
Bob Purnell fought for compensation after contracting hepatitis C in the 1970s after a transfusion with contaminated blood from the US.
He died two years ago. The government announced the extra payments on Monday.
Mr Purnell's widow Gill, from Bristol, said she would continue to fight for other victims.
On Monday, it was announced that people in England infected with hepatitis C after receiving tainted blood products through the NHS were to receive extra money.
Almost 4,300 people - mainly haemophiliacs - were infected after being treated in the 1970s and 80s.
Health Secretary Andrew Lansley described the episode as one of the great tragedies in modern health care.
Speaking in the House of Commons, he announced extra financial support, including an annual payment of almost £13,000 for those with the most serious hepatitis C-related diseases, such as cirrhosis or liver cancer.
There will also be a doubling of a one-off payment to £50,000 when people become very ill.
Gill Purnell, who previously lived with her husband in Midsomer Norton, Somerset, said the money was not enough.
Mr Purnell ended up on dialysis and had to have a leg amputated.
The announcement means Mrs Purnell will receive an extra £25,000 on top of her original £45,000 settlement.
"Quite frankly, I think it is a derisory amount and I think it's an insult," she said.
"Is that the price you put on someone's life?"