Pizza label letter sent to Jo pub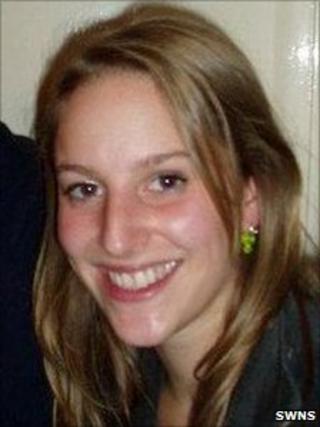 A letter containing a pizza label has been sent to the pub Jo Yeates visited before she was murdered.
The landlord of the Bristol Ram confirmed the letter arrived on 27 December, two days after her body was found.
Miss Yeates, 25, was seen on CCTV buying a pizza from a Tesco store on the night she disappeared.
However, pub landlord Alex Major said the label accompanying the letter was from a Sainsbury's-make pizza.
He said: "I can confirm we received a letter via the post on Monday 27, the first Monday after Christmas.
"There was a pizza label inside, but it wasn't a Tesco label.
"It was handwritten, there was a fake address and phone number."
He said the letter mentioned Miss Yeates's name and discussed pizza.
Landscape architect Miss Yeates was last seen alive on 17 December.
She spent the evening in the Bristol Ram with colleagues before visiting the Tesco Express to buy a pizza on her way home to the Clifton area of Bristol.
Her boyfriend Greg Reardon reported her missing on 19 December after he returned from a weekend away.
Her snow-covered body was found in Longwood Lane, Failand, by dog walkers on Christmas Day, eight days after she was reported missing.
Avon and Somerset Police officers have taken the letter for analysis.
A force spokesman said: "We take any reports of information in relation to this inquiry seriously.
"Any leads that are provided from the public will be followed up."
The BBC is to broadcast a reconstruction of the events leading to the murder of Miss Yeates on an edition of Crimewatch later this month.