South Africa honeymoon death husband's bail opposed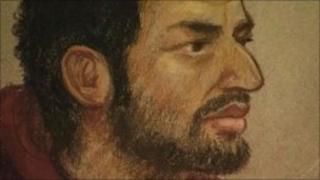 The husband of a woman who was murdered on their honeymoon will remain in custody after South African authorities appealed against his £250,000 bail.
City of Westminster magistrates at first granted bail to Shrien Dewani, 30, from Bristol, who is suspected of conspiring to murder Anni Dewani.
Mrs Dewani, 28, from Sweden, was shot after being kidnapped in a taxi in Cape Town with her husband last month.
Mr Dewani must now remain in custody pending a High Court hearing.
The hearing, to be held in the next 48 hours, will decide whether he can be released on bail.
Mr Dewani told City of Westminster Magistrates Court he did not consent to being extradited.
The South African authorities want to question him after taxi driver Zola Tongo told Western Cape High Court he was offered 15,000 rand (£1,400) by Mr Dewani to kill his wife.
Mr Dewani, of Westbury-on-Trym in Bristol, denies any involvement in the murder.
Lawyers for the South African authorities told the magistrates' hearing that accounts of what had happened led to the conclusion that Mr Dewani was the "main instigator of the plan".
Lawyer Ben Watson said: "It is believed he will fail to appear and will abscond.
"He's wanted for conspiracy to murder his wife on honeymoon.
"If he's found guilty he will face a substantial custodial sentence.
"He has access to huge sums of money that could assist him if he intends to flee."
But Mr Dewani's lawyer Clare Montgomery said his "love for his wife was shown at his wedding".
She added that passport records showed Mr Dewani had not been to South Africa before so could not have arranged to meet Tongo, adding that the allegations against her client had been made to protect the South African tourism industry.
Ms Montgomery said Mrs Dewani's death would "seriously damage the reputation of South Africa if it were merely the work of a local gang" and a story had been put together to "put blame on someone else".
Justice Howard Riddle said "the difference in the factual accounts was stark".
Township hijacking
He added: "Either Mr Dewani over a period of time plotted the murder of his wife or he is one of the tragic victims of these circumstances."
Mr Riddle had said that Mr Dewani could be released on bail subject to several strict conditions, including a £250,000 surety and that he wear an electronic tag.
Outside the court the family of Anni Dewani said they wanted a trial to take place.
"We just want to see justice being done, all the evidence being listened to and a fair trial - justice for Anni is all we are looking for."
The family said the correct course of action would be for Mr Dewani to be extradited to South Africa.
Mr Dewani was arrested by officers from the Metropolitan Police's Extradition Unit on Tuesday evening after he handed himself in at Southmead police station in Bristol.
A warrant for his arrest was issued at the request of the South African authorities.
The couple's taxi was hijacked on 13 November in Cape Town as the pair were travelling through the tough Gugulethu township.
Ms Dewani's expensive wristwatch, a white-gold and diamond bracelet, her handbag and her mobile phone were stolen. Mr Dewani was released unharmed.
On Tuesday, 31-year-old Tongo, from Bothasig, was sentenced to 18 years' jail for murder, kidnapping, robbery with aggravating circumstances and perverting the course of justice.
Xolile Mnguni, 23, and Mziwamadoda Qwabe, 25, who are charged with murder, kidnapping and robbery with aggravating circumstances, will appear before Wynberg Regional Court on 25 February.
A full trial at Western Cape High Court is due to begin at a later date.