Public land in Bristol planned for sale revealed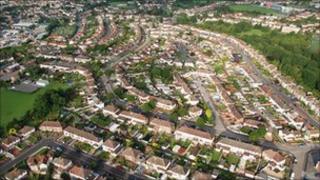 Bristol City Council has revealed which public land it plans to sell to improve existing parklands.
More than 60 parcels of land were originally earmarked for sale.
After examining the report, the Liberal Democrat cabinet said it wanted to sell 48 sites and protect 10. The sale will raise about £16m.
The plans will go before the council's scrutiny commission and cabinet next week. Protesters are concerned about loss of wildlife and open spaces.
The areas which would be removed from the sale are Bushy Park, Craydon Road open space, Kingshead Park, Okebourne Road open space, St Annes Park and Wellington Hill.
Also removed from the sale would be open spaces at Gill Avenue, Higham Street, Embleton Road and St Judes.
Reduced sale
In Lodge Hill, some park space could be saved after a further consultation, while parts of grazing land at Victory Park could also be retained.
The cabinet also said the amount of land to be sold at Elderberry Walk should be reduced.
Councillor Gary Hopkins said the council's cabinet had "listened carefully" during the consultation over the land.
"We will continue to do so in the run-up to our meeting next week where all final decisions shall be made," he added.
The cabinet also decided to defer a decision on four sites, and use two to expand local schools.
Public consultation on the council's Area Green Space Plan began in June and finished at the end of October.
A council spokesman said the sale would raise about £16m to help fund new play areas and enhance local parks.
Decisions on the sale of areas including Crow Lane, Lockleaze and Muller Road have been deferred.