Bristol City Football Club announces record £11m losses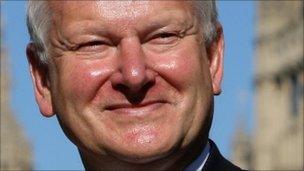 Bristol City Football Club has revealed record losses of £11.8m in the year up to the end of May 2010.
The club, which plays in the Championship, blamed the losses on its attempt to become established in the league.
The chairman, Steve Lansdown, said the losses "reflected the investment made in the playing squad".
He added that stalled moves to build a new ground at nearby Ashton Vale "have not helped our position either".
Although the club has planning permission for the £92m development, an application for the area to become a town green has been recommended for approval.
If it is also approved by Bristol City Council it would mean that the club's plans to build on the land would be permanently halted.
A final decision on the report, compiled by an independent planner, is due to be made at the end of November.
Mr Lansdown said the club would eventually need to stem the losses seen in the past year.
"In the short term the support of the board will see the club through these difficult times; in the longer term, however, it needs to increase its turnover and control its costs.
"The stadium is key to a lot of things because if we're suddenly in a situation where we can't build our 30,000-seater stadium then we have no option but to look at plan B which is to re-trench to [current ground] Ashton Gate.
"The figures you're seeing now and the sort of income shows that Ashton Gate can't sustain the levels we're aspiring to at the moment."
Related Internet Links
The BBC is not responsible for the content of external sites.