Security at Leyhill open prison improved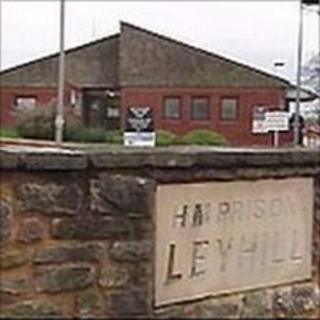 An open prison in South Gloucestershire has made improvements to security in a bid to prevent absconding, an inspection report has found.
But the report also found that some security procedures seemed disproportionate for a low-risk population.
Overall the prison was described as "impressive" by inspectors.
Figures released in June showed one prisoner a week was absconding from the jail in the year 2008 to 2009.
The deputy inspector of prisons, Nigel Newcomen, said absconding was a major issue for open prisons but that it was difficult to strike the right balance in security.
'Huge challenge'
He said: "It's entirely a question of balance and proportionality.
"There is evidence that gradually reintroducing low risk offenders back into the community has a better chance of protecting the public.
"At the same time you have to work out a very difficult balance of how restricted they're going to be in the prison.
"It's a huge challenge. One absconder is one too many, but across the country as a whole there has been an overall decrease in absconders which shows the right prisoners are being recruited to these prisons.
"They are deliberately designed to test prisoners in open conditions to see if they are fit to be released into the community."
'Staff overstretched'
Mr Newcomen said there had been further improvements in already good levels of safety, together with some expansion in purposeful activity both inside and outside the prison.
"However, the reasonable staff-prisoner relationships were not helped by some petty security restrictions that appeared disproportionate for a low-risk prison," he said.
These included routine strip searching on arrival.
"It was also of concern that some staff working on key resettlement activities were overstretched," he said.
"This was impacting on key work and leading to frustration among prisoners who felt that their opportunities for progression were being impeded."