Sale of Bristol debt school is completed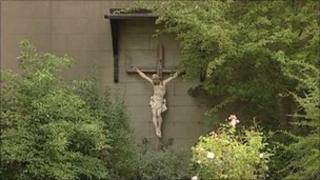 The sale of a loss-making Catholic private school in Bristol has been completed, the administrators have announced.
The site, at Westbury-on-Trym, has been sold to the city council and the school operation has been sold to Oasis Education.
Pupils will return to the renamed Oasis School Westbury - formerly St Ursula's - when it opens on 14 September.
It will continue to be a fee-paying private school for the coming year.
The school will then become a non-denominational, state-funded academy, run by the Christian educational charity Oasis.
'Commitment of stakeholders'
Administrators Nigel Morrison and Trevor O'Sullivan, of Grant Thornton, were appointed by the school's board of trustees on 3 August.
Forty staff had been made redundant and the future for 160 pupils was uncertain.
Mr O'Sullivan said: "We are delighted that we have achieved these sales, which in combination ensure the continuation of education on this site from next term... within such a short period from our appointment.
"This would not have been achievable without the commitment and goodwill of stakeholders."
Steve Chalke, the founder of Oasis, said: "This is a wonderful day for each of our students, their parents and carers, as well as for the whole local community.
"I am especially grateful to Bristol City Council for working with us to create this new beginning."
Celebrate campaign
The school's future was put in doubt after the Sisters of Mercy, the nuns who have run it since its foundation, turned down a plan by Oasis that would have taken it away from its Catholic background.
The Sisters had said they could only invest in a new plan for the school themselves if it remained Catholic, but were open to the use of the property as a non-denominational school if anyone came forward with sufficient funds.
More than 100 parents and carers of pupils will join staff to give the school a make over on Saturday, ready for the new term.
They will end the day with a barbecue to celebrate their successful campaign to keep the school open as an academy.