Bristol football hooligan jailed for seven months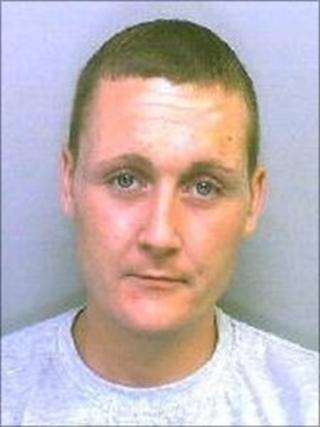 A Bristol man has been sentenced to seven months in prison for breaching a three year football banning order.
Bristol Crown Court heard that Kevin Crehan, 28, of Stockwood Crescent, was caught with a a sawn-off pool cue down his trousers.
Crehan admitted four breaches, including failing to report to a police station during the World Cup.
He also admitted being inside an exclusion zone before a Bristol City FC and Millwall match on 7 August.
The 28-year-old had been banned from being within a mile of Bristol City FC's ground at Ashton Gate.
Crehan pleaded guilty to having the offensive weapon and stealing a DVD at an earlier hearing.
The court heard that Crehan had a list of previous convictions, including assaulting a police officer.
He was one of 60 football hooligans from the Bristol area barred from attending the World Cup in South Africa, the court heard.