Prevent 'seen as divisive by some', Bradford report claims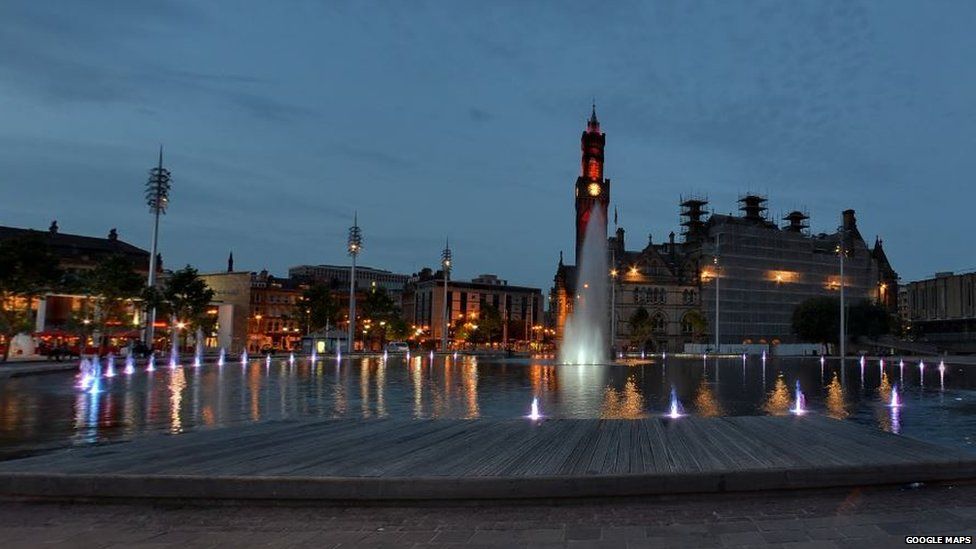 The government's Prevent strategy, aimed at tackling violent extremism, is seen as "divisive by some" in Bradford, according to a city council report.
It found right-wing activity and the case of three Bradford sisters who took their children to Syria had increased concerns of community tensions.
It also said measures had been taken to improve the "transparency and accountability" of Prevent.
Council Leader David Green said people had "lost faith" in the scheme.
The Labour councillor added: "One of my criticisms is that it has become tainted and people have lost faith in it.
"We need to build something locally from the ground up to try protect everybody in our community."
The report, compiled for a committee of senior councillors, highlighted the case of Khadija, Sugra and Zohra Dawood, from Bradford, and their children aged three to 15 who travelled to Syria as a cause for concern in the city as well as several organised protests by the far right extremist English Defence League.
In July, Mr Green said Prevent had "become regarded as damaged goods by the very people that we need to engage with".
He continued: "You have got to have something that people understand and feel is positive, rather than a stick to beat them with."
Prevent is a part of the Contest strategy for early intervention that reduce the likelihood of individuals supporting a violent or extremist ideology or becoming terrorists.
It applies to all forms of extremism.
In November 2014, the government announced the Counter Terrorism and Security Bill which made it compulsory for local authorities, police, schools and health services among others to prevent people from being drawn into terrorism.
The Prevent Duty came into force in July 2015.
Bradford is one of 46 authorities to receive funding as part of Prevent and over the last three years has received an average of £46,000 per annum which has been spent on seven education-based projects.
The report was discussed by Bradford City Council's overview and scrutiny committee earlier.
Related Internet Links
The BBC is not responsible for the content of external sites.