Plans to reopen new railway station in Low Moor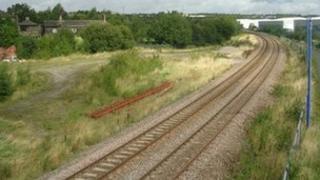 A new £7.2m railway station is planned for a Bradford village, more than 40 years after the closure of the old one.
Transport body Metro is holding a consultation on plans for the station on Cleckheaton Road in Low Moor.
It would serve the Caldervale line between Bradford Interchange and Halifax, with two trains running in both directions every hour.
Metro said the sale of rolling stock and Local Transport Plan funding meant the new station was now possible.
The old Low Moor station closed in 1965 and was subsequently demolished.
The new station would also give direct access to and from the Spen Valley Greenway.
Councillor James Lewis, Metro chairman, said: "We've been asked frequently when we're going to build a station at Low Moor, and I'm pleased that Metro, Network Rail and Bradford council have been able to reach the planning stage together."
He added: "We would also like to see modern, electric trains on Caldervale line, and this new station, which will help people reach work and leisure opportunities in both Bradford and Halifax, has been designed with that possibility in mind."
People can view the station plans at Oakenshaw Veteran's Bowling Club in Bradford between 14:00 and 17:00 GMT on Friday and between 10:00 GMT and 13:00 GMT on Saturday.