Mother makes plea to missing son Benjamin Manning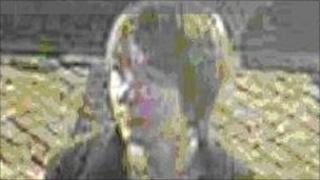 The mother of a teenager reported missing after a night out in Wakefield has pleaded for him to get in touch.
Benjamin Manning, 17, of Swillington, was last seen walking along Denby Dale Road at about 0130 GMT on Saturday.
The teenager, who is known as Ben, had earlier been to watch a friend's band in The Black Flag on Smyth Street.
His mother Christine Manning said: "If there's any reason you don't want to come home just phone the police if you don't want to phone here."
Ms Manning added: "We're all worried. We want him home. I just want to give him a cuddle.
"I'm trying to stay strong, trying to keep it together but as the days go on it's getting harder and harder to think they are going to find him alive."
Last text
Police have carried out "extensive" searches for the teenager with the force helicopter and search dogs involved over the weekend.
The teenager's family and friends have also been searching Wakefield city centre and the surrounding areas.
Police said the Brigshaw High student was seen sitting in a bus shelter outside the Reflex bar, in Westgate, at about 0100 GMT on Saturday.
He then walked down Queen Street, along George Street, across Ings Road and was last seen walking along Denby Dale Road at about 0130 GMT.
His last contact with friends or family was at about this time, when he sent a text message to his mother.
Insp Martin Moizer, of West Yorkshire Police's Wakefield division, said: "We are becoming increasingly concerned for Ben's welfare. His disappearance is totally out of character."
He is described as white, about 5ft 8in, slim, with mousey blond shoulder-length hair. He was wearing white Converse high-tops, grey jeans, a black T-shirt and a grey fleece jacket.