Swillington teenager Benjamin Manning goes missing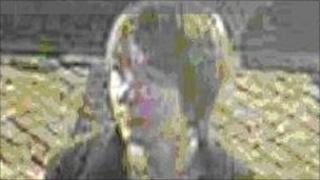 Police have mounted a major search for a 17-year-old boy who was reported missing at the weekend after failing to return from a night out in Wakefield.
Benjamin Manning, of Swillington, was last seen walking along Denby Dale Road at about 0130 GMT on Saturday.
The teenage, who is known as Ben, had earlier been to watch a friend's band in The Black Flag on Smyth Street.
Police said they had used the force helicopter and search dogs to look for him over the weekend.
The teenager's family and friends have also been searching Wakefield city centre and the surrounding areas.
Police 'worried'
Insp Martin Moizer, of West Yorkshire Police's Wakefield division, said: "We are becoming increasingly concerned for Ben's welfare.
"His disappearance is totally out of character and we are worried that he may have become lost down one of the city's alleyways or side roads as he tried to find a taxi home.
"It is quite possible that Benjamin may have got lost while looking for a taxi rank and may be lying injured in an alleyway or a side street, so I would urge business owners to check their bin yards and areas behind their premises.
"I would also encourage anyone who saw Benjamin in or around the city centre, particularly taxi drivers or employees working in licensed premises, to contact us immediately."
Benjamin's last contact with friends or family was at around 0130 GMT, when he sent a text message to his mother.
He is described as white, about 5ft 4in, slim, with mousey blond shoulder-length hair. He was wearing white Converse high-tops, grey jeans, a black T-shirt and a grey fleece jacket.