Police chief wants DNA database of prostitute clients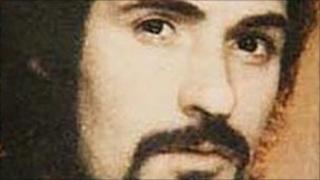 A chief superintendent at West Yorkshire Police has called for a DNA database of men who use prostitutes.
Ch Supt Alison Rose, who works in Bradford South, said if DNA was taken men might "think again" about committing crimes against women.
The police force was involved in investigations into Peter Sutcliffe and Stephen Griffiths.
But Guy Herbert from the No2ID campaign said DNA samples could lead to false accusations.
'Police diversion'
Supt Rose said: "I think there's a real gap in the law around taking DNA from men that use women for sex.
"If you know that in paying a woman for sex, your DNA was going to be taken you might think again."
But Guy Herbert, from the No2ID campaign, said: "By the very nature of the work that they do, prostitutes are going to end up with traces of all sorts of DNA so this just creating a route for information to be collected which leads to accusations.
"This is a diversion of police resources from doing something sensible about the real problem."
West Yorkshire Police were involved in the investigations surrounding Sutcliffe who was sentenced to 20 life sentences in 1981 for murdering 13 women and attempting to murder seven. On Friday he lost an appeal over a ruling that he should never be released.
They were also involved in the case against Stephen Griffiths who admitted murdering three women in Bradford and was sentenced to life in prison last year.
Sali Harwood, from Sheffield Working Women's Opportunities Project, supports the call for a DNA database.
"If there was anything dodgy about those men and things had happened in the future, or things had happened in the past, it would probably be quicker for the police to track them down," she said.