Wolverhampton Summer Row development dropped by council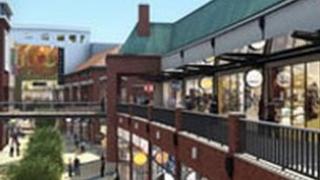 Plans for a £300m shopping and entertainment centre in Wolverhampton have been dropped by the council.
A department store, 85 other shops, a cinema, leisure facilities, an underground car park and new homes were part of the Summer Row development.
But councillors decided at a meeting on Wednesday evening that the financial risks were too great.
A spokesman for the Labour-run council said the development had "regrettably been a victim of the credit crunch".
The developer, Multi UK, said it was disappointed at the decision but was sympathetic with the council's viewpoint.