Baby dies in hospital after Smethwick crash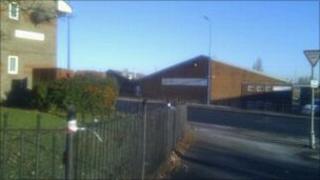 A two-month-old baby has died after a car crash in the West Midlands.
The baby boy was taken to hospital after the collision between two cars in Grove Lane, Smethwick, shortly after 1810 GMT on Saturday but later died.
West Midlands Police said a 24-year-old woman travelling in the same car suffered multiple injuries and was in a critical but stable condition.
Three others in the Toyota Corolla, two men, aged 27 and 69, and a woman, aged 26, had serious injuries, police said.
All five people travelling in the Toyota came from the Smethwick area.
Police said the occupants of the second car involved in the crash - a silver Mitsubishi Evolution - left the scene before officers arrived. The force said the Mitsubishi had no registered owner.
'Provide information'
A police spokeswoman said: "It is believed at this stage that there were at least four people travelling in the Mitsubishi.
"All left the scene following the collision prior to police attendance."
The cars collided near the junction of Grove Lane and Painters Corner.
Sgt Ferris Hatheson, from the West Midlands Police collision investigation unit, said: "We are appealing for any of those in the Mitsubishi to come forward and speak to us as soon as possible or anyone who has any information in relation to their identity."
Insp Mark Watkins, from the force traffic department, said: "I would again appeal to anyone who can provide any information regarding the Mitsubishi registration number R54 RMW or its occupants and I would like to make a personal appeal specifically to those occupants to contact police.
"We are doing everything we can to help the family of the little boy through this but we need to speak to the driver and passengers urgently. I can understand that they may feel apprehensive and maybe a little scared but we need to find out what happened so we can help the family through this."
Anyone with information is asked to contact police or call Crimestoppers anonymously.